Working In Automotive Repair
General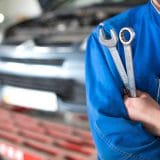 Posted by: Boggs 3 months ago
With more drivers on the road than ever before, and trying to make their vehicles last as long as possible, mechanics, auto technicians, and trained automotive repair professionals are in demand like never before.
We're seeing this at Boggs, as we're hiring lube technicians and mechanics. We're excited to train the right person to fit with our staff and is ready to grow as a leader in the shop.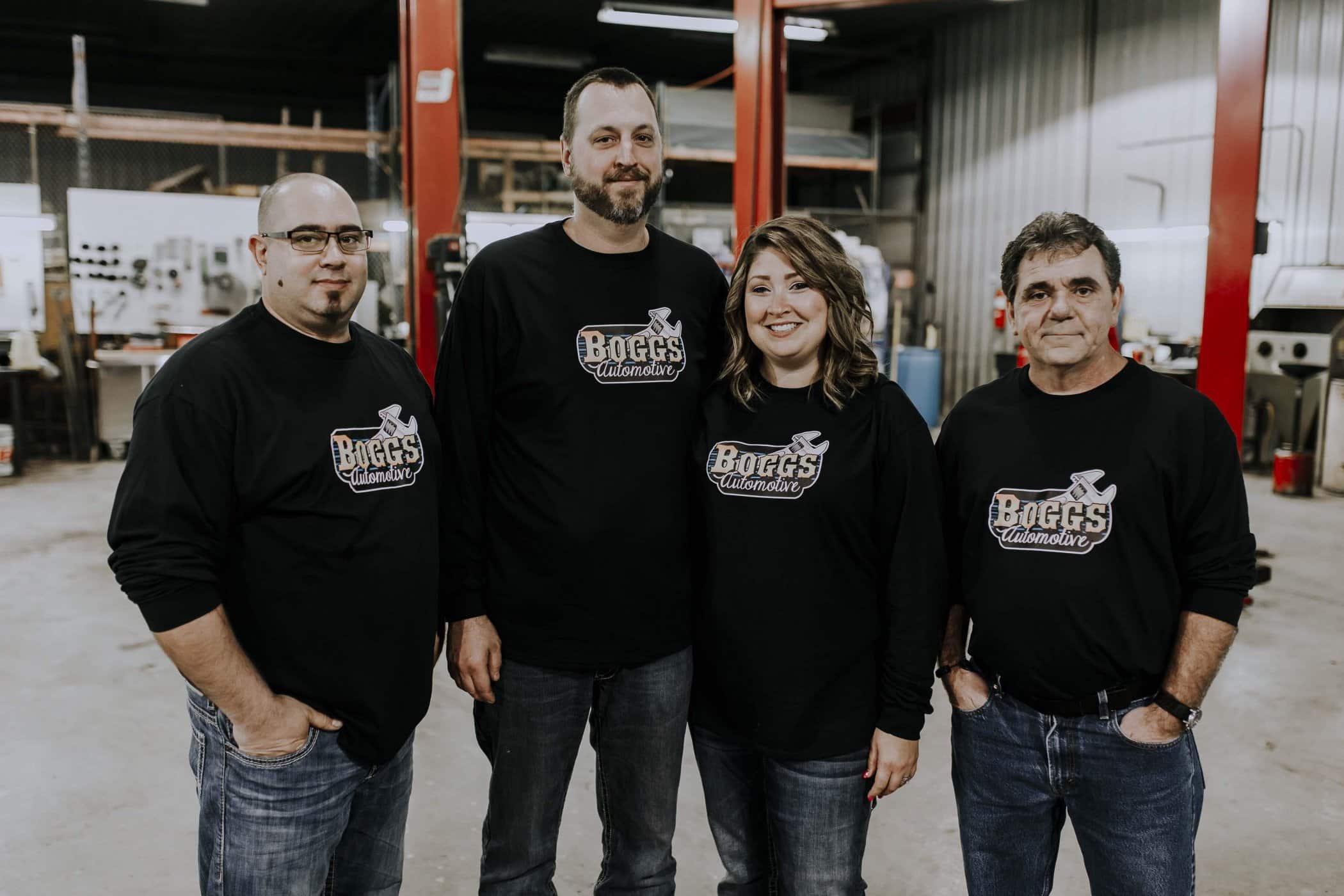 The Need For Automotive Repair Technicians
According to CNBC and the Bureau of Labor statistics, it's estimated that more than 46,000 automotive service technicians and mechanics will be needed to fill jobs through 2026.
Unfortunately, this need is coming after 20 years of interest in trade-focused jobs being at an all-time low.
Thankfully many of today's students realize they can make a great living going into a skilled trade like automotive repair without taking on large amounts of college debt.
There are educational programs and automotive brands launching initiatives to combat this, such as the Race To 2026 program.
However, the 20-year time period of decreased interest in skilled trades means that industries like automotive repair are understaffed as we wait for this generation of students to enter the workforce.
Removing The Stigma Of "Blue Collar" Work
Removing the stigma of trade work or "blue collar" careers is something the automotive industry faces. Changing the perspective from a "get your hands dirty" job to the reality of what an automotive repair shop is now in 2022 is an uphill battle.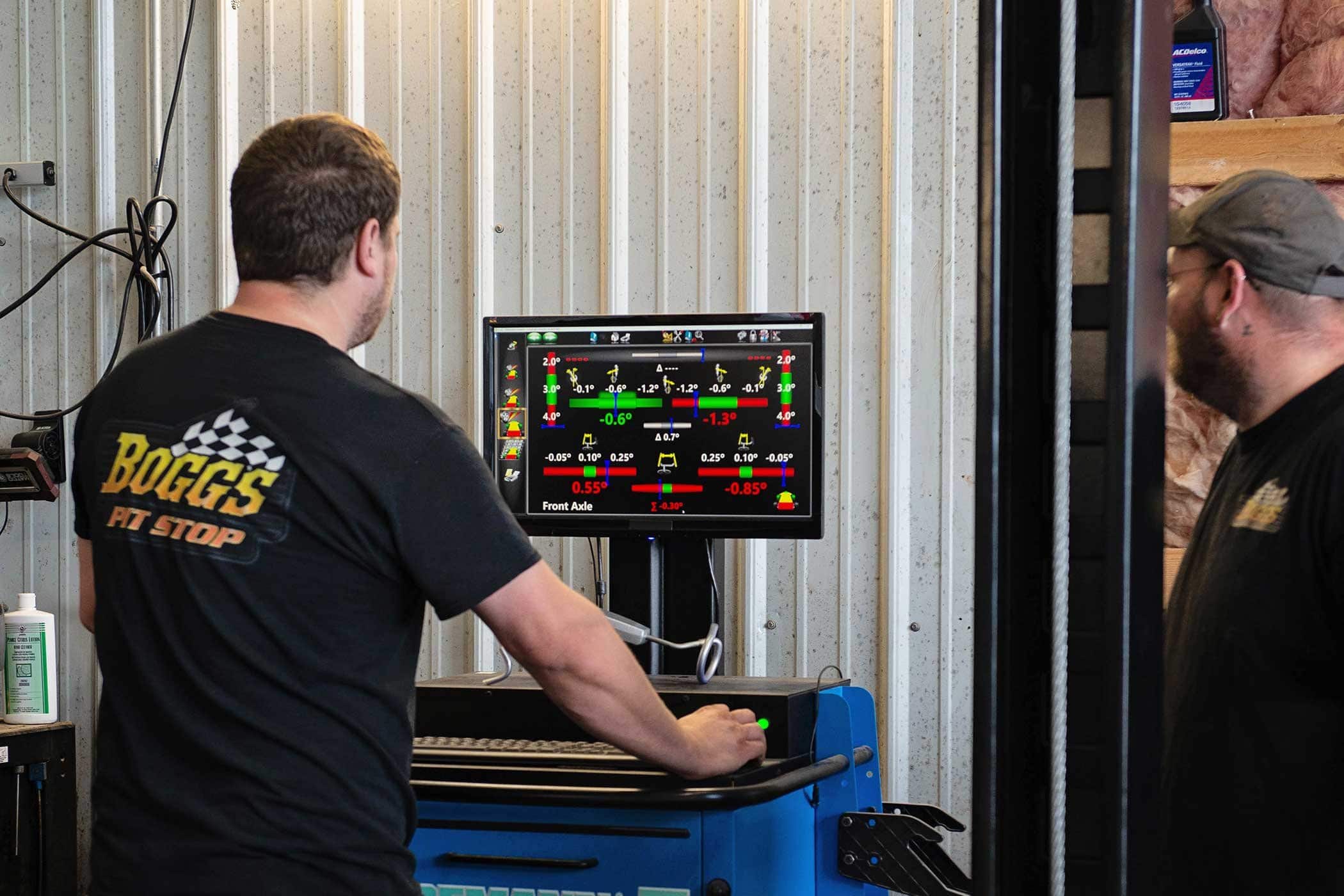 Many auto shops like ours now have advanced technology necessary to diagnose and repair vehicles, which requires more of a STEM or STEAM focus for students interested in entering the automotive repair industry.
Benefits Of Working In Automotive Repair
Benefits of working in this field can vary depending on the shop where you work and other factors, but generally, benefits can include:
Job stability (expert mechanics can always find work)
Little to no student loan debt for training
Flexibility
Not being stuck behind a desk
Being able to work with your brain and body
A variety of opportunities to advance your career
On-the-job training
Competitive pay
Hear From Our Employees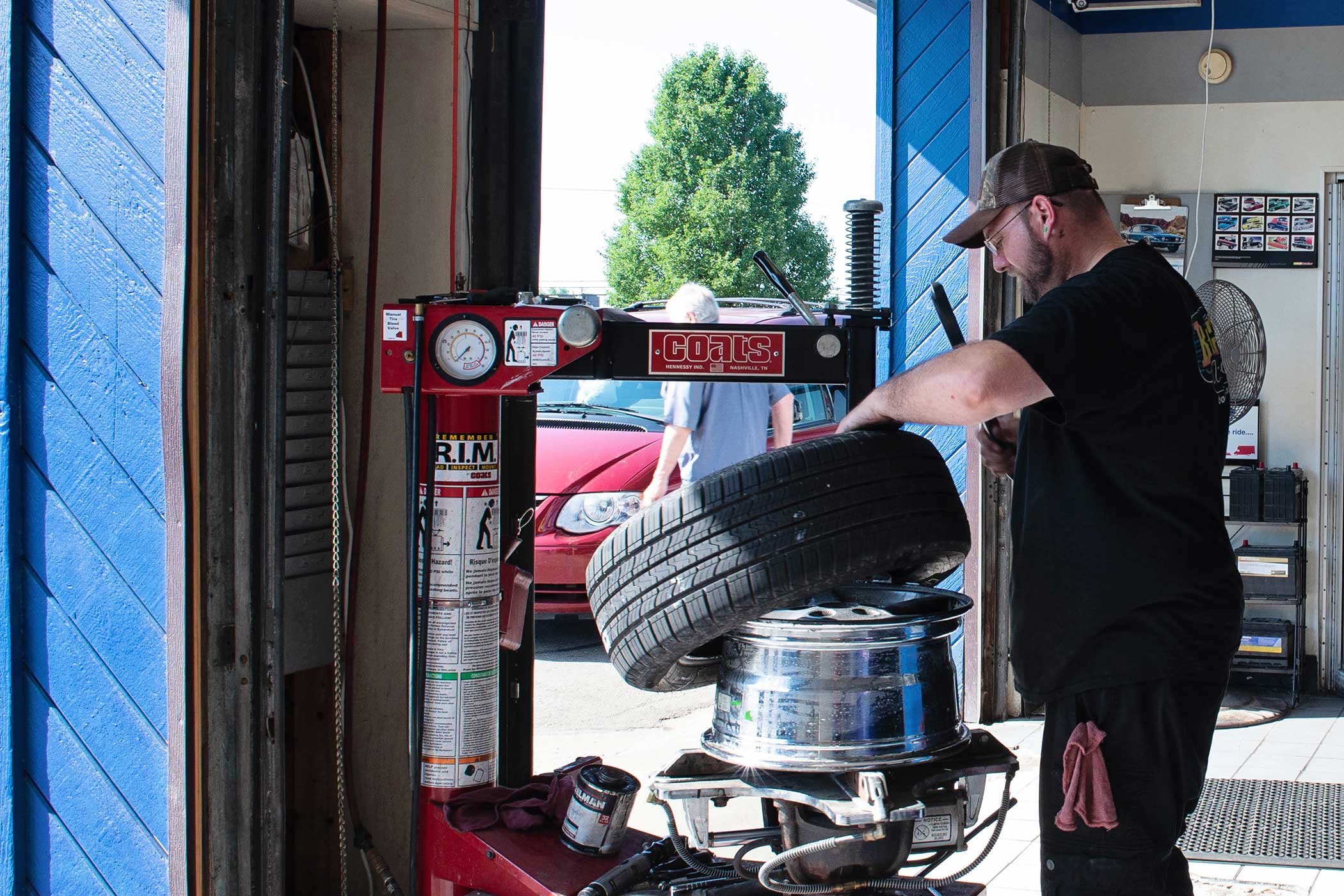 "Working at Boggs is great because our team is like family." – Ashley Aikey, Lube Tech at Boggs Pit Stop
"I love working for Boggs because it's a family-owned mom and pop shop and my bosses are cool." – Joey Hogle, Mechanic at Boggs Automotive
"I love the ability to take something that is broken and fix it. It's cool seeing a 2 man shop grow to one of the bigger shops in town now. I love working for Andy and Julie." – Eldon Long, Mechanic at Boggs Automotive
"It's always interesting working here, and I like it because we're like family!" – Alicia Long, Business Manager at Boggs Automotive and Boggs Pit Stop
"I've made great friends here, have wonderful people to work for, love the laid-back environment, and I enjoy working on cars." – Adam Mason, Mechanic at Boggs Automotive
Boggs Is Hiring!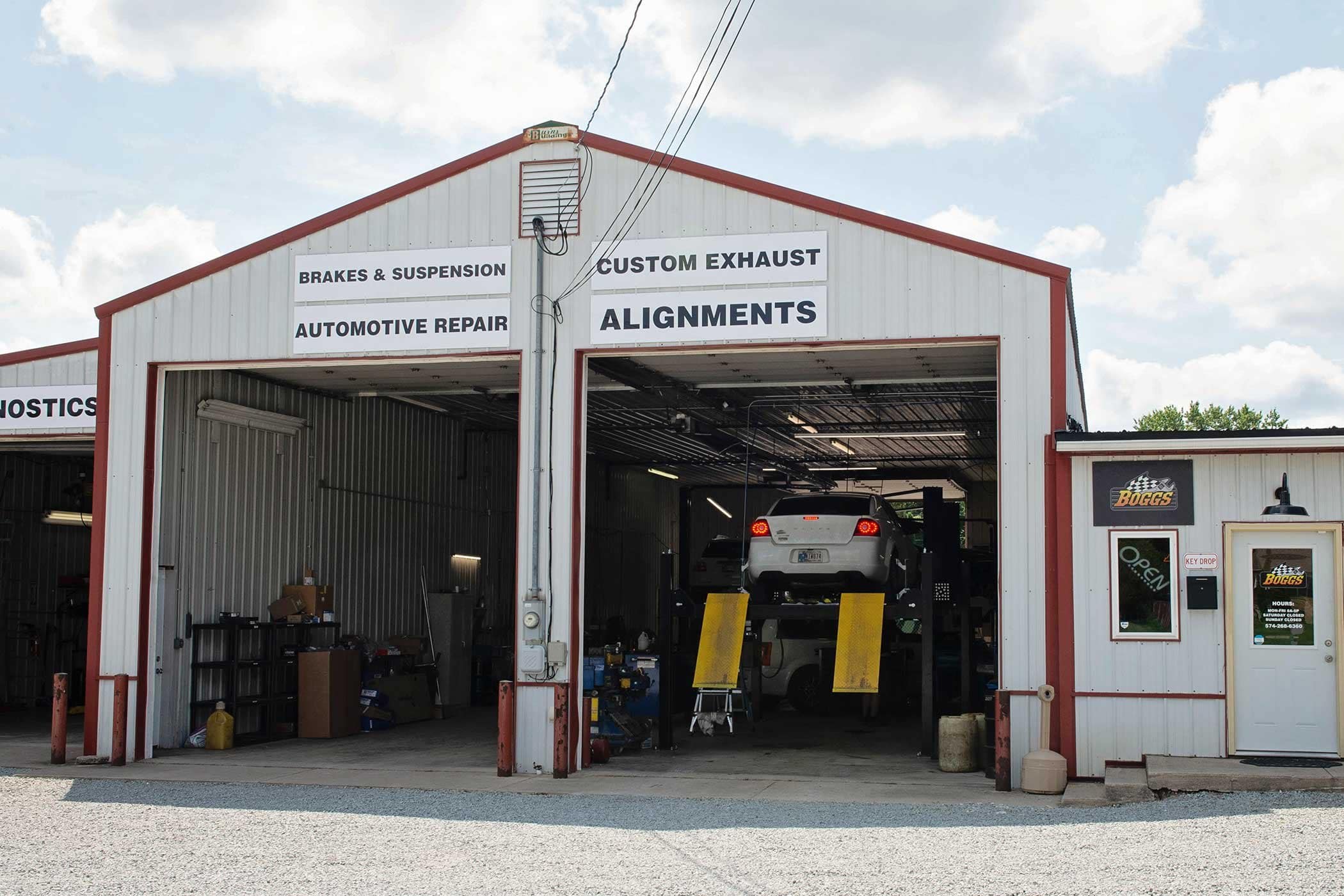 As we mentioned above, we're currently hiring lube technicians and mechanics. If the job descriptions and requirements below interest you, you can apply by stopping in at the front counter at Boggs Pit Stop or submitting a resume or inquiry to julieboggsauto@gmail.com.
Lube Technician Job Requirements
Ability to perform physical labor on a daily basis and work in a fast-paced environment
Able to speak to customers in a professional, understanding, and kind manner
This job will focus on vehicle fluid checks and maintenance, including:
Changing oil, checking fluid levels, inspecting various belts, replacing cabin air filter and engine air filter
Checking tire wear and air pressure
Inspecting undercarriage of vehicles
Training will be provided as necessary and the right candidate will have the opportunity to learn different positions within the garage, including:
Podium (Entering vehicle data into the computer and quoting)
Courtesy (Vacuuming interior of vehicle and checking/adjusting tire pressure as necessary)
Hood (Check all vehicle fluids, inspect belts)
Pit (Drain oil, inspect the undercarriage of vehicles, and replace oil filter)
Auto Mechanic Job Requirements
Ability to perform physical labor on a daily basis, able to lift and have a good energy level, dependable, persistent, and good time management
Understand and listen to customer vehicle issues, conduct inspections, and repair/replace parts
Able to independently troubleshoot and problem-solve
Can inspect vehicles and perform test drives
Will maintain vehicle records by recording service and repairs, making quotes
Can repair brakes and suspension
Knowing how to perform alignments is a plus but not necessary (training can be provided)
Diagnostics is a plus but not necessary (training can be provided)
Technical support is available when needed but this employee needs to be able to work independently and stay on schedule with appointments.
All applicants need to have a valid driver's license and the pay rate is dependent on experience.
Both of these positions offer the following benefits:
Paid Time Off – scale based on how many years of service you have completed
Paid Holidays
Health, Dental & Vision insurance (Boggs pays 50% of the cost)
We're Here To Help
We're proud to be your local full-service car repair and maintenance shop with two convenient locations in Warsaw. We also have free pick-up available with our Boggs Driver service for oil changes and preventative maintenance.
No appointment is necessary for oil changes at Boggs Pit Stop, but if you'd like to schedule an oil change or any other car repair or maintenance services at Boggs Automotive, click below to give us a call.
You May Be Interested In: