How To Winterize A Car
Tips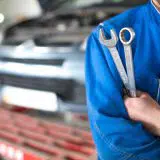 Posted by: Boggs 4 months ago
A question we get frequently this time of year is how to best prepare your car for the harsh winter weather. In this blog post, we're going to break down how to winterize a car or truck and make sure you get through the winter months safely with your vehicle intact!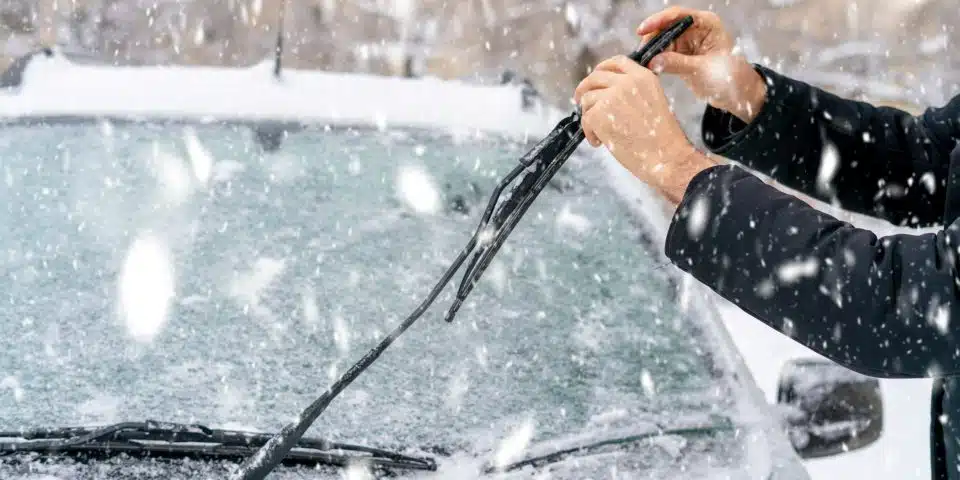 Car Winterization Checklist
Your car might need specific service to get it ready for winter, but the below checklist is a great place to start. If you want to make sure your car is road-ready this winter, schedule an appointment at Boggs!
Replace Windshield Wiper Blades
If your wipers are leaving streaks of water behind on your windshield or the rubber is cracked and stiff, its time to get them replaced. In the winter you deal with more than just snow on your windshield: ice, mud, road salt, and more can get flung at your windshield.
Make sure your visibility stays as clear as possible and replace your wiper blades regularly. No matter which Boggs location you go to for a routine oil change, our staff will inspect your wiper blades.
Whether the blades need to be replaced or if they're still in great condition, we'll let you know!
Check Your Battery
Cold temperatures can reduce your battery's power and at 0℉ it only has about half the power it has at 80℉. It's important to make sure your battery isn't on its last legs coming into the winter weather, or you might end up stranded.
You can have it tested at most service stations, auto parts stores, or (of course) here at Boggs. It might just need to be recharged, but it's better to replace the battery before it dies completely.
Schedule an oil change at either of our locations and your batter will be tested as part of your regular service. If it needs to be replaced we keep batteries in stock and can handle that for you.
Fill Fluid Reservoirs
It's important to have windshield washer fluid that can withstand cold temperatures. Make sure your windshield washer fluid is full and use a fluid that's specifically formulated for winter conditions.
You should also check the levels of your oil, coolant, and power steering fluid. If any are low or you're not sure how to check them, just give us a call and we can help!
Pack A Winter Safety Kit
Having winter essentials in your car is a great way to make sure you're prepared for an unexpected emergency or severe weather. We recommend you keep the following in your winter car kit:
Flashlight and extra batteries
Ice scraper
First Aid kit
Road flares
Non-perishable food (like granola bars)
Water (in bottles or a large gallon jug)
Warm clothes (extra jacket, hat, socks, and gloves)
Warm blanket
Jumper cables
Extra cell phone charger
Local state maps (in case you can't access GPS or Google Maps)
Keep Your Tank Full
Keeping your gas tank at least half full in the winter is a good rule of thumb. Keeping enough gas in your tank can help prevent condensation from forming, which can lead to frozen fuel lines. It also helps reduce the risk of running out of gas if you end up stranded by winter weather.
Did you know that Boggs Pit Stop is the only service station in Kosciusko County that offers full-service gas? Just pull up to the pump and a lube technician will come out and fill your tank for you! You can also ask them to check your car's fluid levels.
Prevent Locks From Freezing Over
Water can get into your door and truck locks and freeze when the temperature dips. An easy way to prevent this is to lubricate the locks with a door-lock lubricant or silicone spray. And keep an antifreeze product like SubZero Lock De-Icer on hand just in case you need it.
Make Sure Your Car Is Ready For Winter
Since we live in an area that regularly gets hit with ice and snow from November – March (and even April sometimes!) it's always a good idea to winterize your car. Otherwise, you risk your safety and can reduce the life of your vehicle.

We're proud to be your local full-service car repair and maintenance shop with two convenient locations in Warsaw. We also have free pick-up available with our Boggs Driver service for oil changes and preventative maintenance.
No appointment is necessary for oil changes at Boggs Pit Stop, but if you'd like to schedule an oil change or any other car repair or maintenance services at Boggs Automotive, click below to give us a call.
You May Be Interested In: