The Story Behind Warsaw Sign Wars
General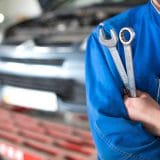 Posted by: Boggs 2 months ago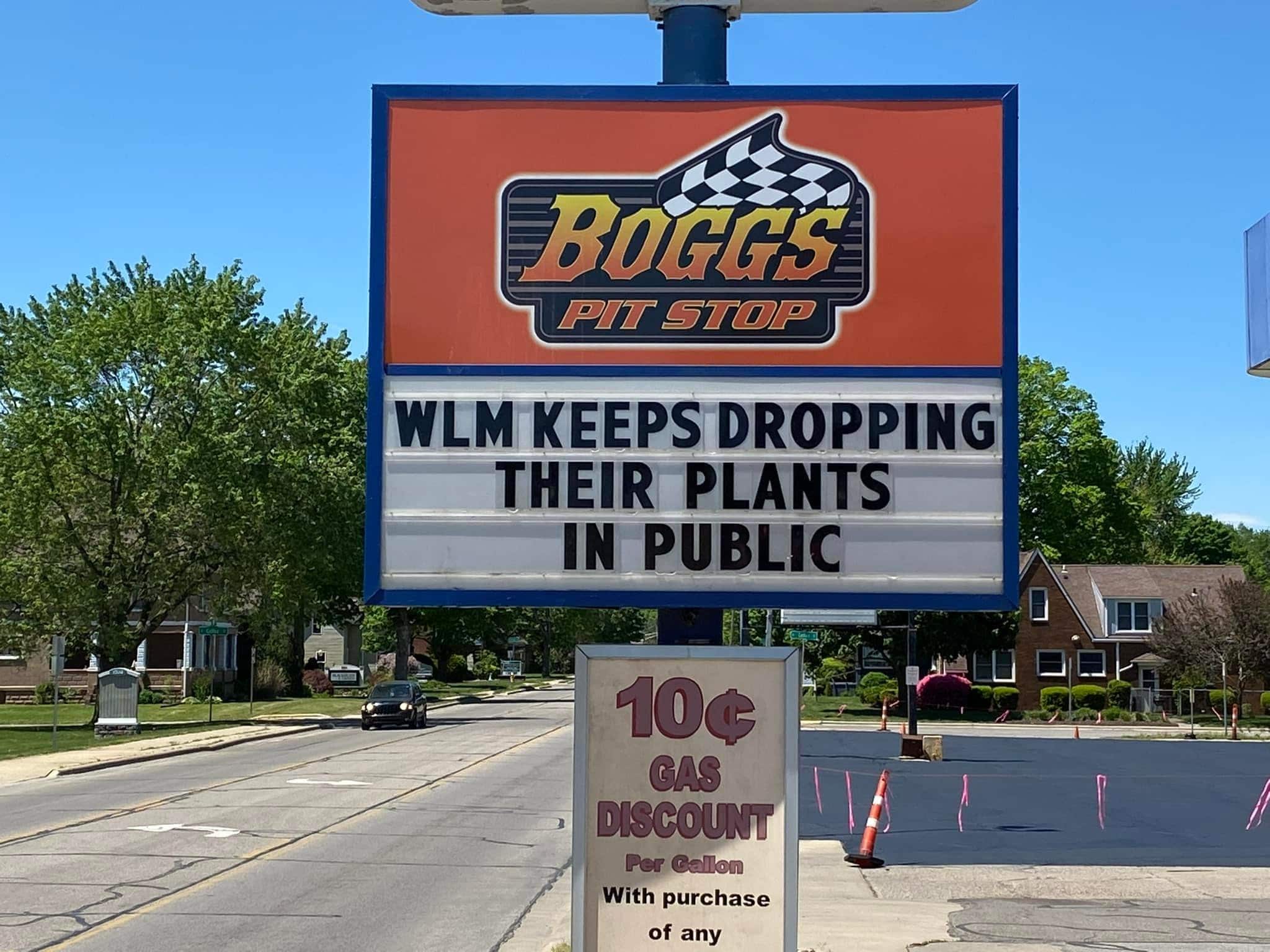 If you live in or drive through Warsaw regularly, you know about Sign Wars, the creative and engaging bantering taking place between Boggs and other local businesses every May.
"When we became owners of Boggs Pit Stop in 2019, I started a trend of putting a lighthearted pun on the East side of our sign and an encouraging quote on the south side. It was a way for me to be a little creative and bring a smile to someone's face as they drove by."

Julie Tuinstra, Owner & Business Director
In 2021 a few of Julie's Facebook friends tagged her sharing Sign Wars that were happening in other cities, encouraging her to start one in Warsaw…so she did!
The community's reaction has been overwhelmingly positive, with businesses calling Boggs asking how to join in on the fun.
It's easy: just put something fun on their sign and share a photo in the Sign Wars Facebook Group for the month of May if you can!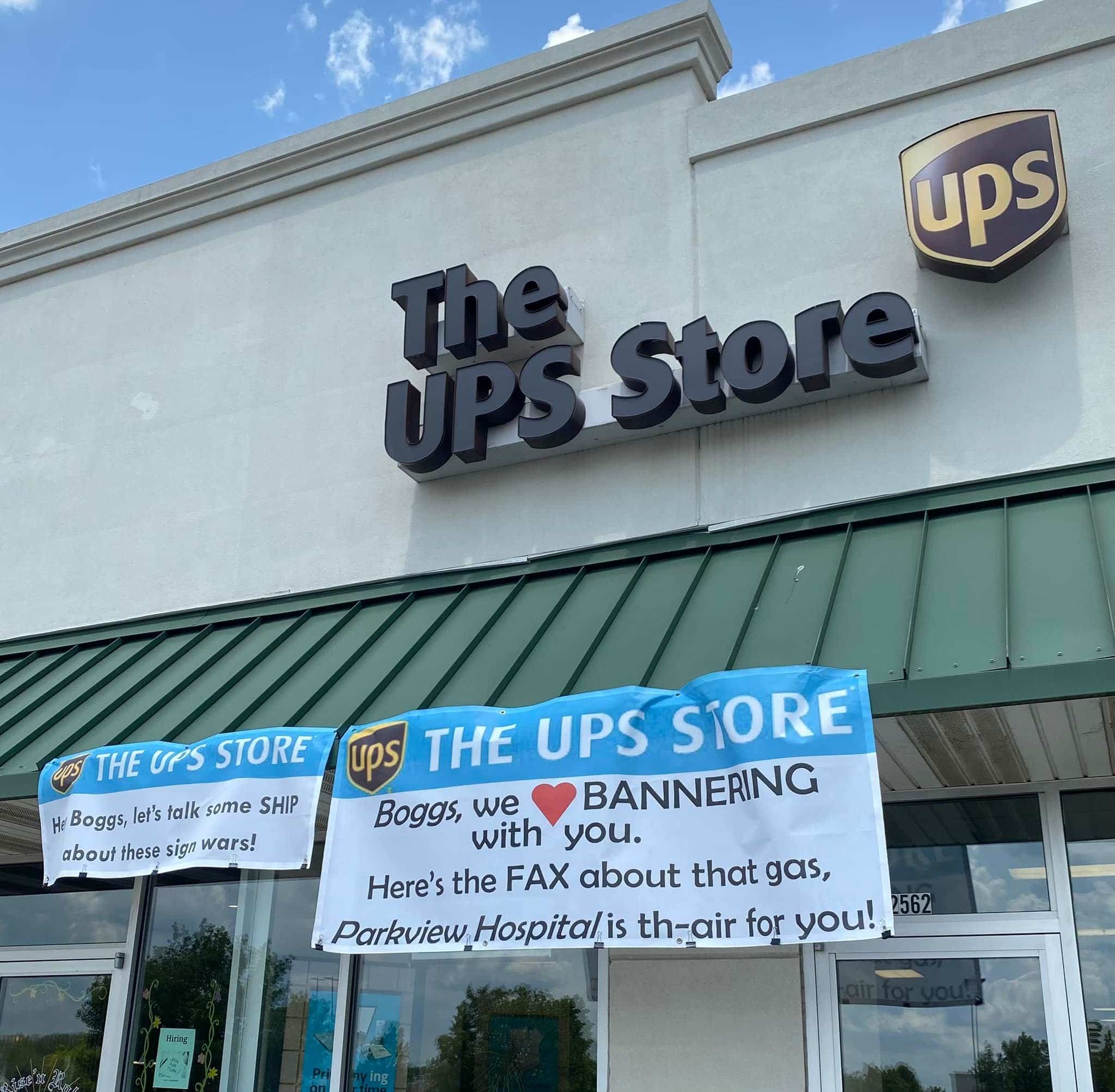 WLM was one of the first to join in with their sign saying, "Boggs, we can smell your gas all the way over here!" and Sign Wars officially began.
Local Business Participation
So many businesses have joined in on the fun, using a variety of signs. Some are electronic, some are manual, and others have made banners, used whiteboards or letterboards, and signs of all kinds have been popping up all over Warsaw during the month of May.
It's been a great way for local businesses to have good-natured fun.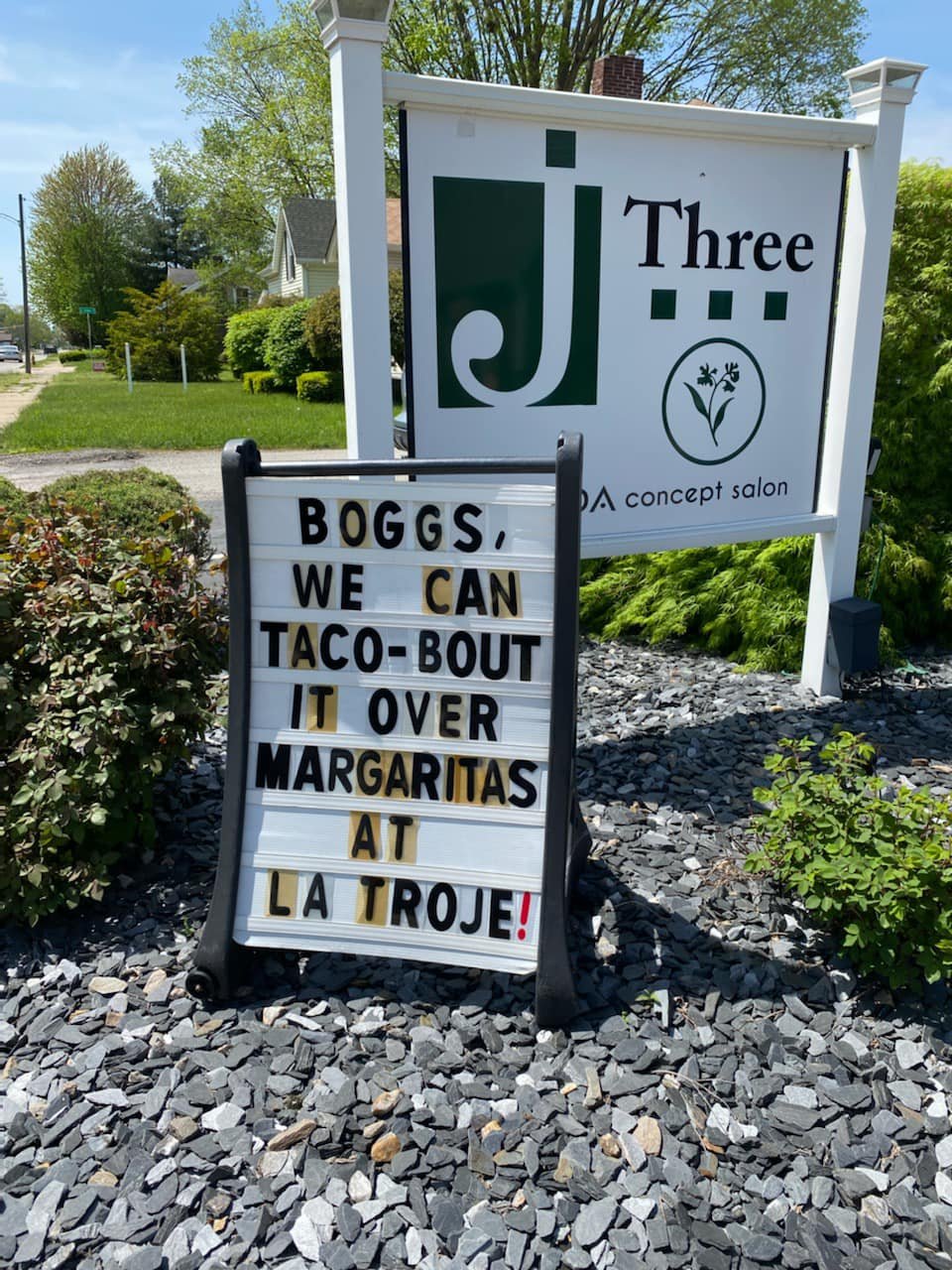 Popularity grew as businesses contacted InkFree News, Times Union, WSBT, and WNDU. News outlets came around and interviewed Boggs and other participants. 
This year the Kosciusko Chamber of Commerce worked with Boggs to share a quick Instagram Reel to promote the beginning of Sign Wars highlighting the start of Sign Wars and paying tribute to those who sacrificed their lives in service for Memorial Day at the end of the month.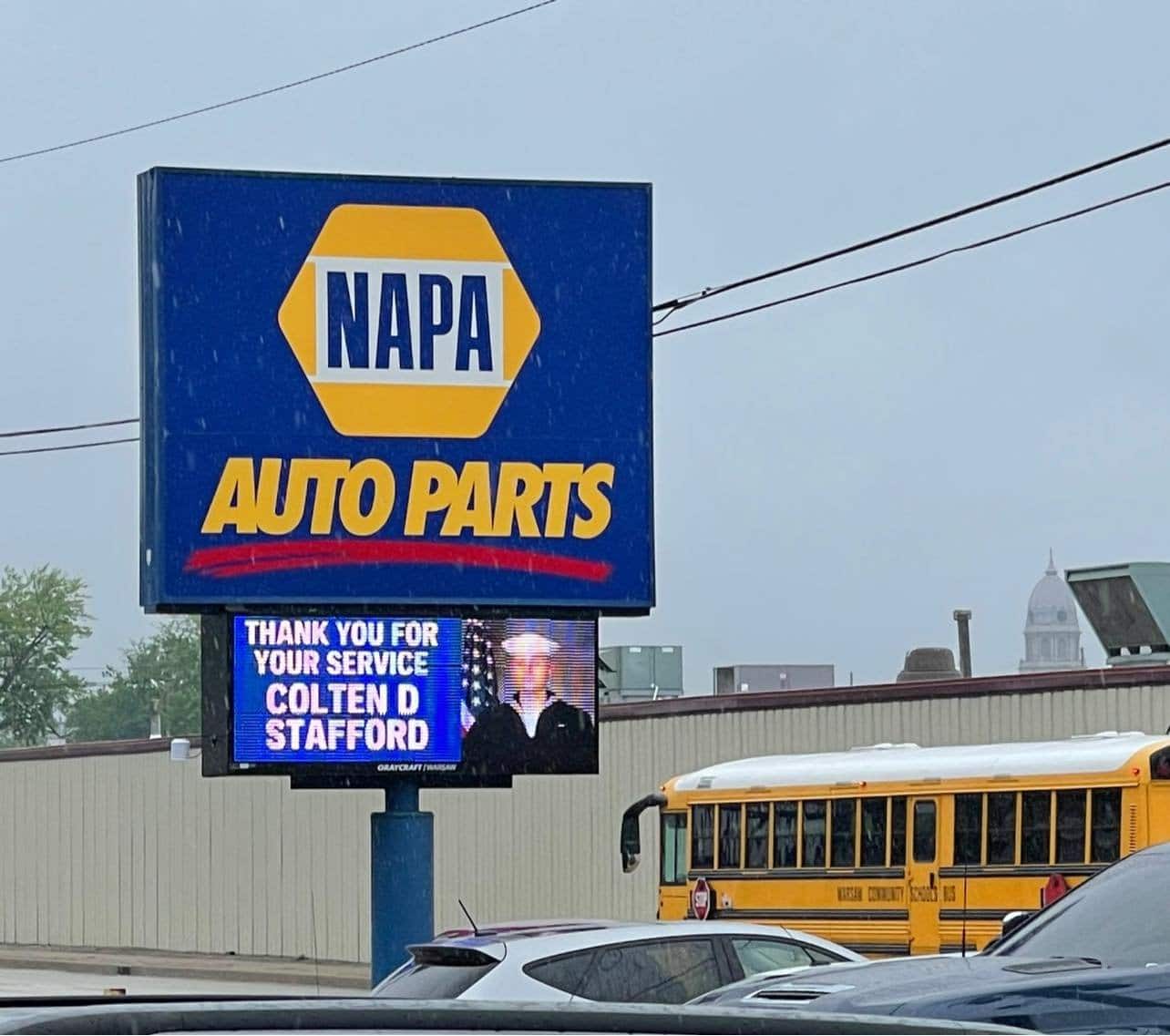 "I really like bringing joy to our community in a world that's so heavy. People can take a little break and smile at a sign for a moment, that makes it all worth it!"

Julie Tuinstra, Owner & Business Director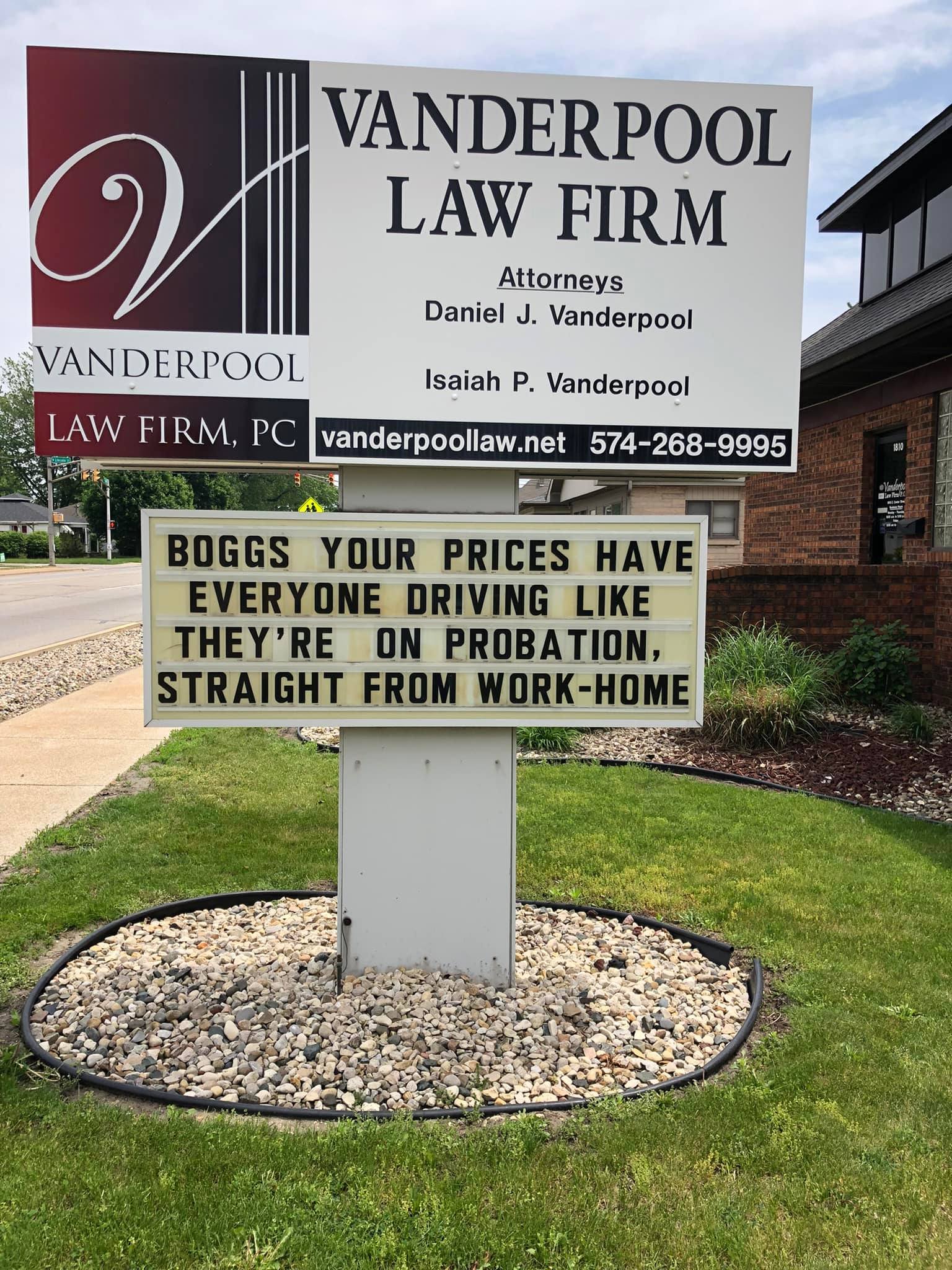 Missed out on participating this year? Don't worry, Sign Wars is here to stay, so plan on jumping in on the fun next May. Be sure to join the Facebook Group and take a look at the witty, hilarious signs our local businesses came up with this year!
Boggs Makes Car Care Easy
We're proud to be your local full-service car repair and maintenance shop with two convenient locations in Warsaw. We also have free pick-up available with our Boggs Driver service for oil changes and preventative maintenance.
No appointment is necessary for oil changes at Boggs Pit Stop, but if you'd like to schedule an oil change or any other car repair or maintenance services at Boggs Automotive, click below to give us a call.
You May Be Interested In: