Working on classic cars!
General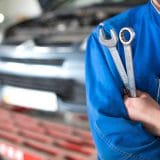 Posted by: Boggs 3 years ago
Unfortunately too much time has passed since our last blog post! Please accept my apologies! I will try to be more efficient at sharing what has been going on around here.
A couple of days ago, I stopped in to see the Boggs Automotive Crew, and stumbled upon two really cool classic cars! I thought this would be a perfect time to take some pictures and show you what we have going on this week. It's not every day when a classic car pulls in for repair… Isn't it awesome we have two in here at once! They are even from the same time frame!
We get pretty excited at Boggs Automotive when cars like this visit the shop. They just don't make cars like this anymore! For the first car, Eldon the Engine Man took on the challenge of rebuilding the engine of this 1970 Chevy Nova. I can't think of a better mechanic for the job! Engines are his jam… and I often tease him about entering an engine swap contest. The dude has got skills! What you can't see on the back of this car is an old Warsaw Tigers sticker in the back window. Go Tigers! I wonder what their basketball team was like in 1970? I'm showing my age a little bit… my mom and dad graduated in 1979 from Warsaw. I just picture big huge collars, bell bottoms, feathered hair and little square photographs with bad coloring. It just seems like the 70's were a lot of fun though. When I see cars like this, I envision lots of laughter. People hanging out with their cars parked. No cell phones or electronics… just good social interaction and fun!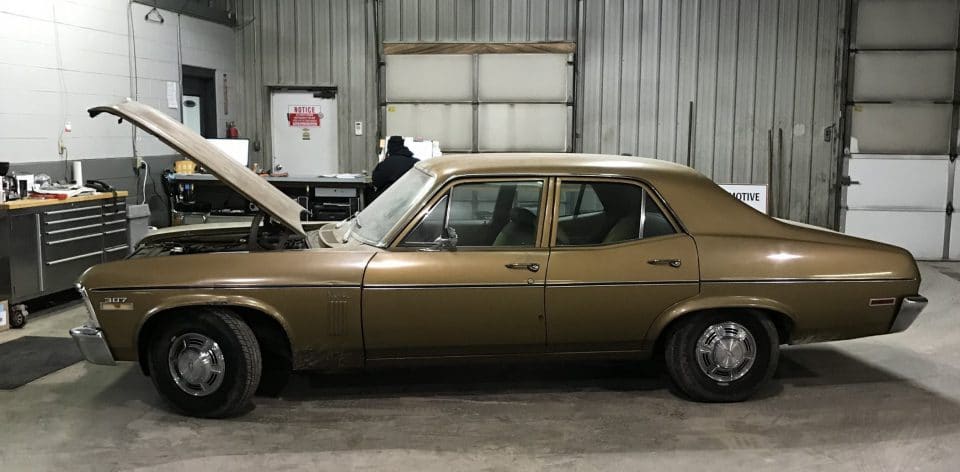 Next, we have a cherry red 1971 Oldsmobile Cutlass. I love the color of it! I wonder if it ever made a debut in a parade? Maybe Miss Flagpole sat inside and waved at the crowd during Homecoming? As far as repairs go for this classic beauty, we are testing to see if it may have a gas leak. Here's a little known fact about Andy Tuinstra. Andy has a soft spot for the Oldsmobile Cutlass. Ask him sometime what year he would like to have… and then ask him why! Someday maybe I'll have John Coffey help me find one for him. That would be a pretty cool birthday present!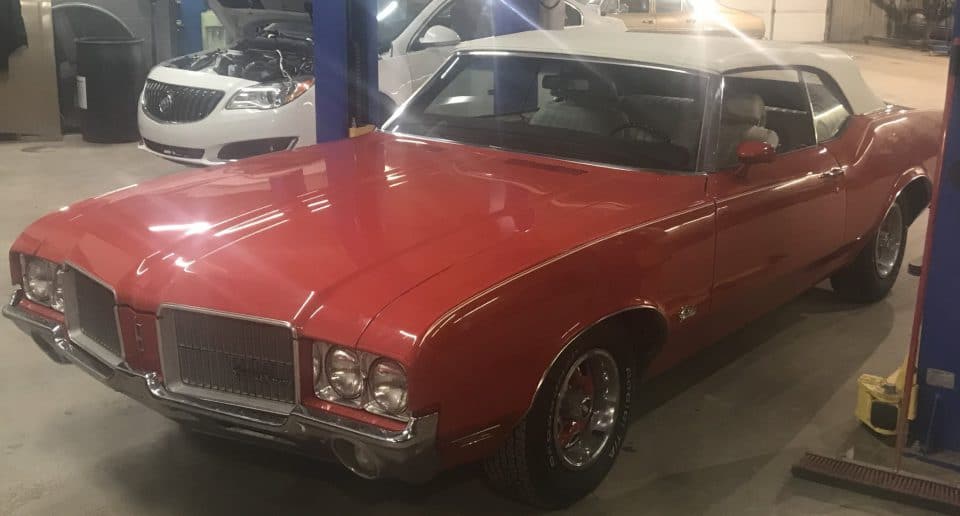 Anyway, I think that's about it for now…. until next time! I just wanted to thank everyone for supporting our local business and for choosing Boggs Automotive for your automotive repair needs. We really enjoy being able to help our customers. We love you all!